Discussion Starter
•
#1
•
Jalopnik Reviews the Titan XD, Calls It "The Cheapest Cummins Diesel Crew Cab 4WD"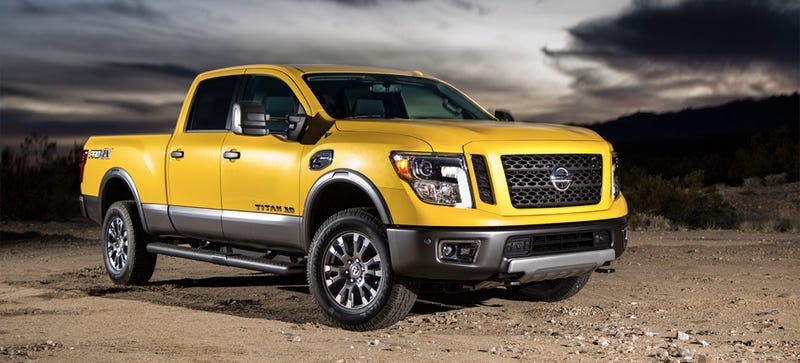 Jalopnik has published its full review of the 2016 Nissan Titan XD. I've picked out a few quotes from the write-up, and at the bottom of the post I've linked to the full review.
All else being equal, it looks like the Ram 2500 Cummins has significantly better cargo capabilities for just a few thousand dollars more. Nissan will argue that their ride quality and daily usability is better. Until I can convince both companies to lend me some base-model trucks, you're going to have to traipse to some dealerships and make that decision on your own.
Seems like the Titan XD is pretty competitively priced against comparable half-ton pickups though, which is where the meat of their market is. The Titan XD is aimed at folks who want a little extra oomph in their capacity numbers but want to stick around the prices they're used to paying for a decent Ford F-150 or Chevy Silverado.
http://truckyeah.jalopnik.com/nissan-titan-xd-officially-the-cheapest-cummins-diesel-1749301681